The Forgotten Lands of Disney Dreamlight Valley could be the closest thing to an endgame in this new life sim from Gameloft. Aside from looking like the perfect place to throw a Halloween party, the Forgotten Lands have a massive amount of resources that are completely unique to this biome, and all of them could be considered endgame resources. The Forgotten Lands is also a good place to get Clay.
One such example of these resources would be crystals. Although there isn't currently much that can be done with them as Early Access begins in Disney Dreamlight Valleythis guide will help players find crystals and provide information on what they are used for.
RELATED: Disney Dreamlight Valley: How to Get Early Access
How to get to the forgotten lands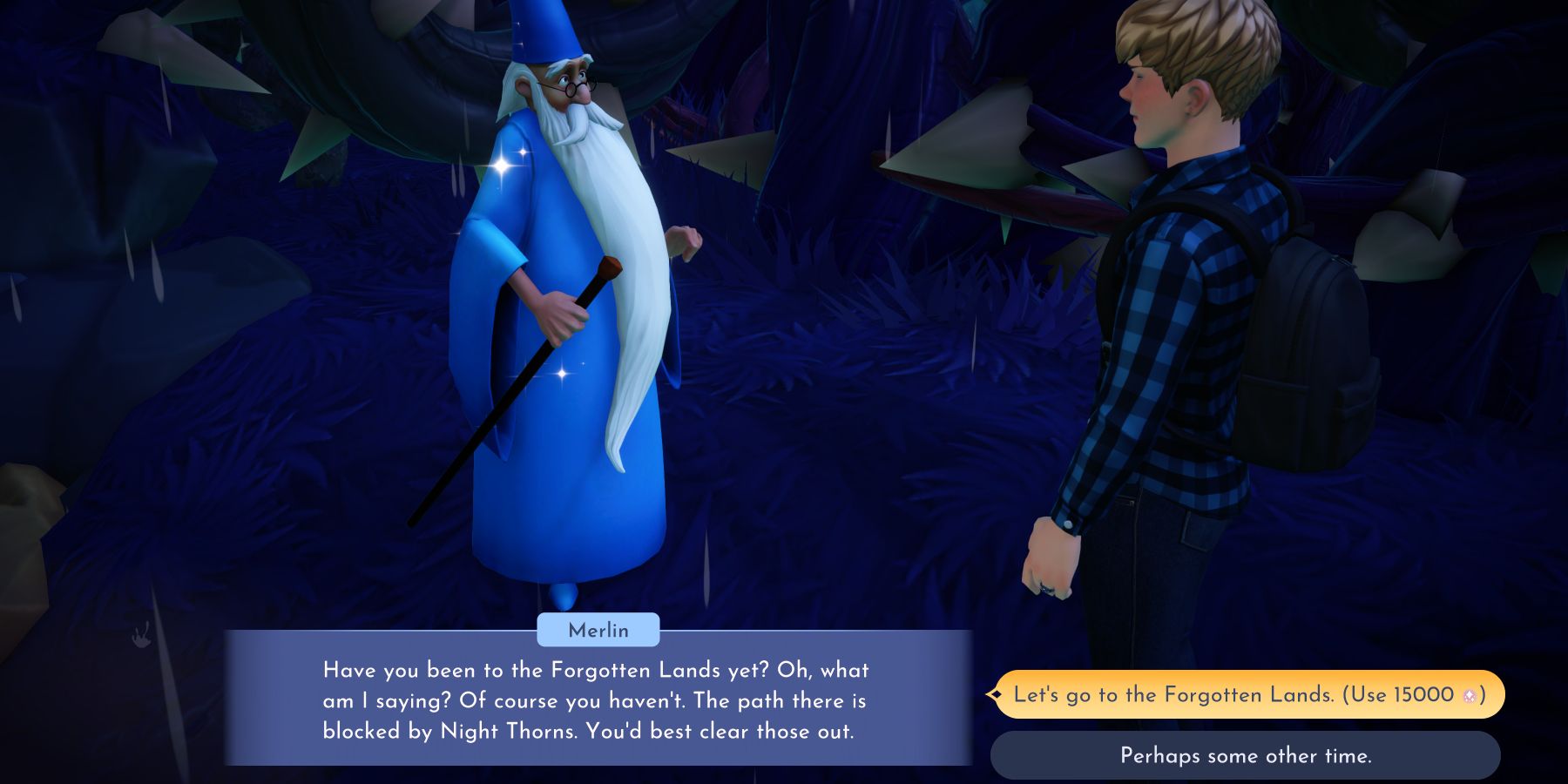 before Disney Dreamlight Valley Players can stock up on all the resources unique to this biome, they must first unlock the Forgotten Lands. Of all the biomes and realms that require Dreamlight to unlock, the Forgotten Lands are the most expensive, as it takes 15,000 Dreamlight to destroy the large Night Thorns blocking the path. When players run out of Dreamlight, completing some quests will help them get to the Forgotten Lands. Once the path is clear, players can collect crystals.
How to get crystals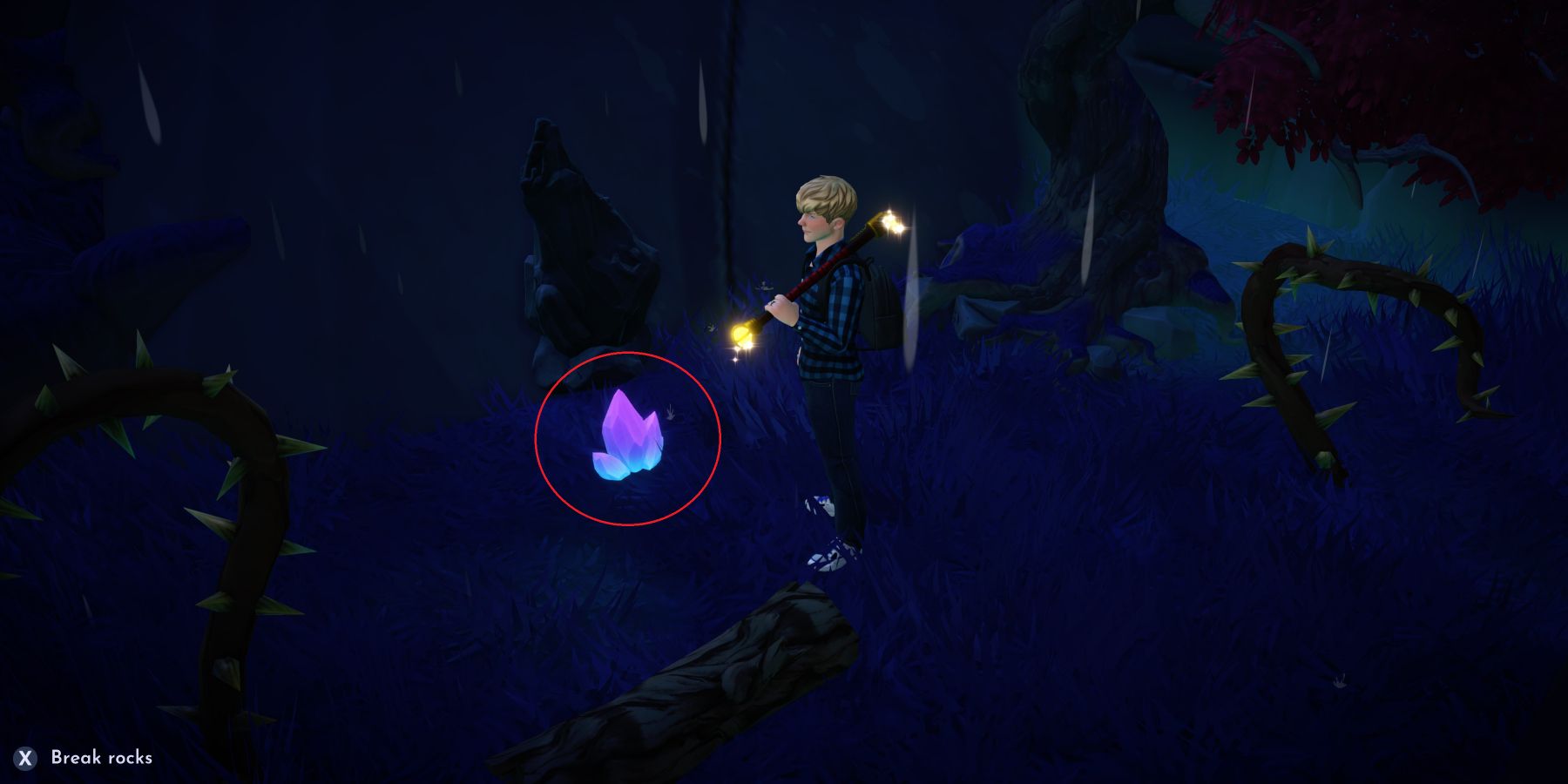 Just like Iron Ore, Crystals are primarily gathered by mining rocks in the Forgotten Lands. Disney Dreamlight Valley Players should focus on the large black rocks along the walls of the biome as they drop a larger amount of crystals.
Crystals can also be found on the ground regularly, but gathering them through mining is a much more reliable farming method. There are also gems that are unique to the Forgotten Lands, so players should make sure to keep some space in their inventory for any gems that drop when collecting crystals.
What are crystals used for?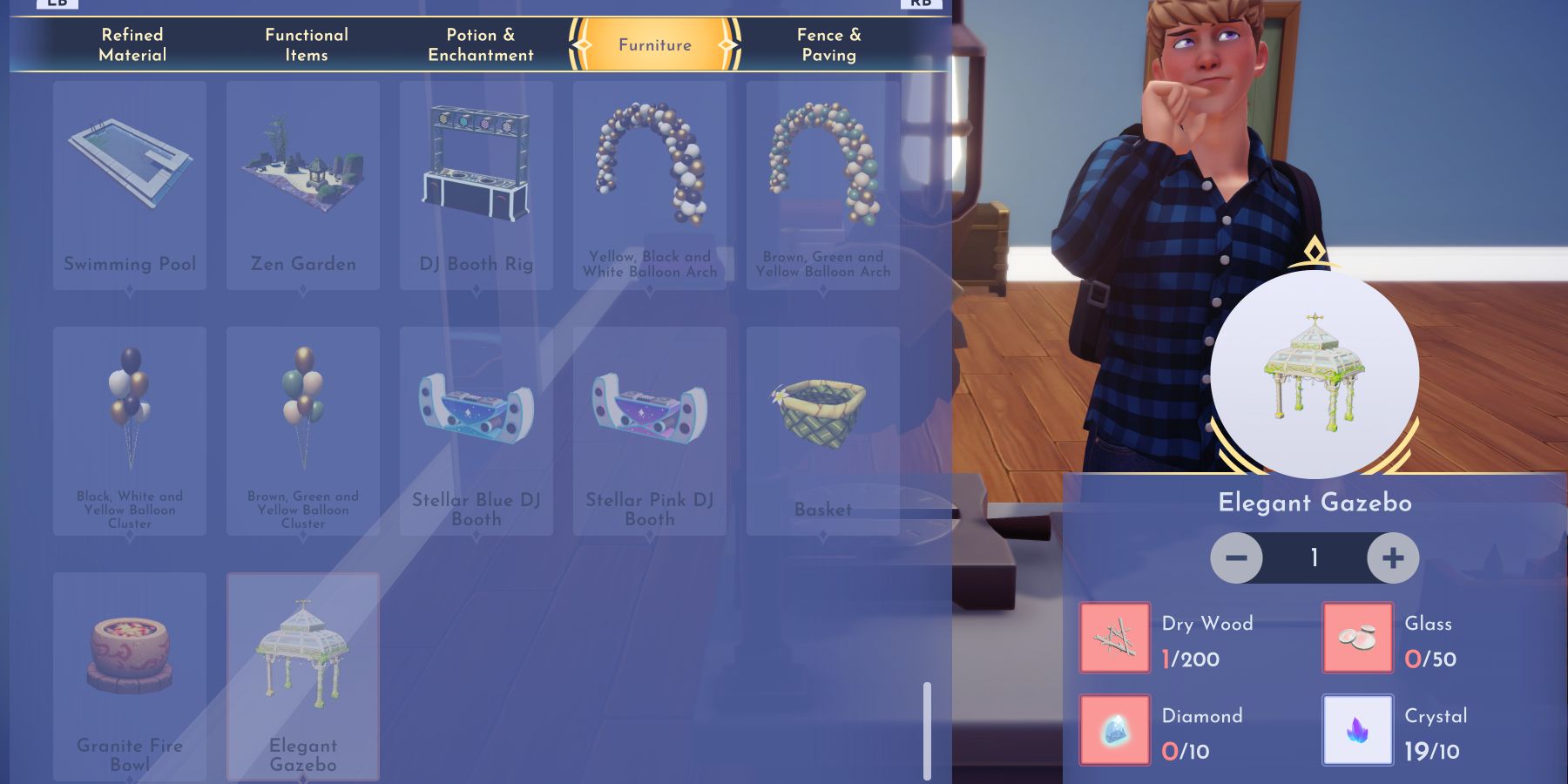 While crystals could be considered an endgame resource, there aren't too many in-game recipes that use them. Crystals are used to craft an elegant gazebo, but it requires quite a bit of resource grinding to craft. The materials needed are 10 crystals, 10 diamonds, 200 dry wood and 50 glass. Another recipe that uses Crystal is for a Haughty Snowman. While this recipe only requires one crystal, it requires two rubies, which are not currently in the game.
Since Disney Dreamlight Valley Just entered Early Access, there will likely be more recipes that require crystals in the future. It's also very likely that future story quests and friendship quests will require crystals, so players looking to prepare for the game's first major update should stock up on crystals and other similar resources just in case they do be needed for anything.
Disney Dreamlight Valley is now available for Nintendo Switch, PC, PS4, PS5, Xbox One and Xbox Series X/S.
MORE: Disney Dreamlight Valley: How to report a bug
https://gamerant.com/disney-dreamlight-valley-crystals-guide/ How To Get Crystals (And What They Are Used For)